Model Transfer of Social Ecology into Asian Territory, pp. 38-47
Alban Mannisi (ed.)
Zzac Book | Seoul | 2015 | ISBN 978-2-9535437-1-1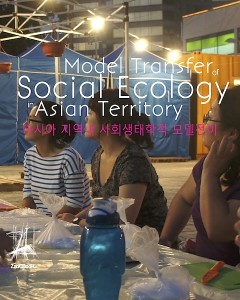 Community gardens have gained a lot of attention over past years as an instrument of community-driven urban design, which can help cities address their social, economic and environmental problems. Although South Korea and Slovenia have not much in common at first sight, the Community Eco Urban Garden in Maribor, Slovenia's second largest city, may provide a valuable example of not only how urban gardening improves the well-being of individuals, but also of how to integrate urban gardens into community-driven urban design in order to address larger social problems, such as lacking social cohesion and civic participation. Community gardens might be small in size, but they can play an important role in addressing negative social consequences of neoliberal policy, strengthening of social cohesion, and contributing to sustainable urban development.
Source: Issue.com