With Aidan Cerar
Beyond small gardens: Beyond Construction Site community garden, pp. 72-79
Urška Jurman, Polonca Lovšin (eds.)
KUD Obrat | Ljubljana | 2021 | ISBN 978-961-95545-0-0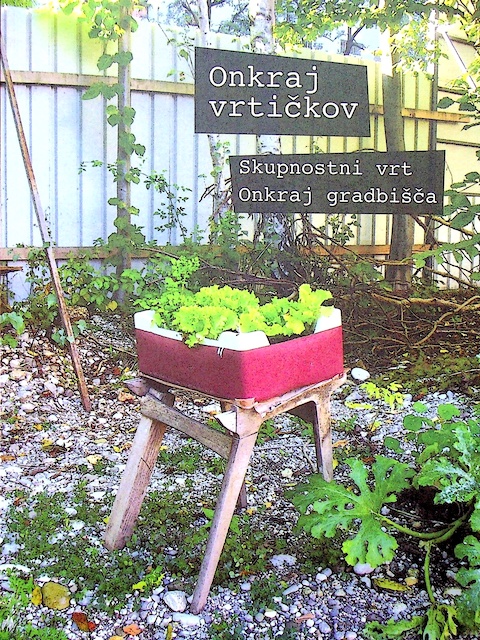 Beyond Construction Site community garden has been active for more that a decade. Located in Ljubljana city centre, it is well known to the public. As a successful case of urban gardening, food supply, community building and temporary land-use management, it has attracted considerable media coverage and experts' attention. Less attention, however, has been placed on its importance for citizen participation in the city. The article discusses Beyond Construction Site community graden as a case of community building and citizen participation that can help building partnerships between residents, neighbourhood communities, civil society organisations and city government, and in consequence contribute to democratic neighbourhood management and sustainable urban development in Ljubljana. The article argues that the City of Ljubljana has so far failed to take this opportunity and expand citizen participation beyond Beyond Construction Site to urban gardening and community practices in the city.
More about the book on the Beyond Construction Site webpage.