With Cho Im Sik and Kim Su
Processes and Relations in East Asia, pp. 139-159
Andrej Bekeš, Jana S. Rošker, Zlatko Šabič (eds.)
University of Ljubljana Press | Ljubljana | 2019 | ISBN 978-961-06-0270-5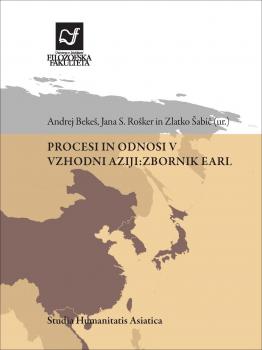 Due to their successful social and economic development, South Korea and Singapore are known as two of the four Asian Tigers. In the past their industrialization and urbanization were steered by the developmental state, while civil society was largely excluded from decision making. Decades of rapid growth, however, have also contributed to social po- larization and degradation of the residential environment, which are among the major challenges for the cities in both countries. Over the last decade, civil society has become increasingly engaged in addressing these challenges along with the state. For this reason, it is important not only to know the degree of state involvement but also the relationship between the state and civil society if one is to understand the urban changes occurring in East Asia. State involvement and its evolving relationship with civil society are reflected in the provision and improvement of residential neighbourhoods. In this chapter, the authors compare civic participation in the context of residential neighbourhood improvement in South Korea and Singapore. The transformation of Samdeok Maeul in Seoul and Tampines in Singapore shows that the state has successfully involved the residents in the planning and management of neighbourhood improvement. At the same time, civic participation was strongly influenced by the state, which has negatively affected community building, as well as the sustainability of the neighbourhood improvement projects. Civic participation in the residential neighbourhood improvement in Seoul and Singapore in this sense reveals the opportunities, as well as challenges, related to more inclusive and sustainable neighbourhood management and urban governance in East Asia.
Source: doi.org/10.4312/9789610602699